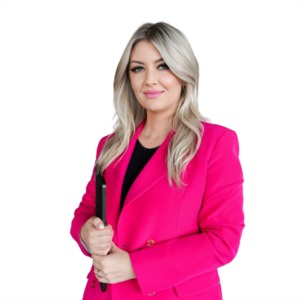 Angelina is a seasoned real estate professional with a wealth of experience. She relocated from Moldova to the United States over 22 years ago and settled in Florida after living in California. This has given her a deep understanding of the complexities involved in the buying and selling process.
Over the past 13 years, Angelina has shared a successful partnership with her husband while raising their two wonderful children, Evelina and Max. Her inherent passion for assisting others has driven her to dedicate herself to ensuring that every client feels valued, listened to, and cared for.
Angelina establishes genuine connections with each individual, providing a tailored real estate experience that aligns with their unique needs and desires. Witnessing the satisfaction and happiness of her clients brings her great fulfillment.
In addition to her expertise in the real estate field, Angelina is fluent in both Russian and Ukrainian languages, enabling her to effectively communicate with a diverse range of clients. She believes that effective communication is crucial to achieving the best possible outcomes.
With a commitment to professionalism, integrity, and unparalleled customer service, Angelina is ready to guide clients through their real estate journey. Together, she aims to make their dreams a reality.